NMG Media's web platforms are designed in part to profile and highlight the real-world innovations by operators and enterprise companies that impact the service provider's ability to reduce costs, stay competitive and provide seamless connectivity for deployed applications involving technologies like artificial intelligence, virtual reality and machine learning.
Our Mission
Communications operators are gaining momentum in developing new services, beyond connectivity. The supplier sector for the communications technology industry needs to keep pace with the evolution of data transport and how network virtualization will manage the data deluge.
NMG Media helps keep the carrier and supplier communities connected through a dynamic media platform that supports thought leadership, industry news and executive level B2B marketing vehicles and channels.
Free News
Access to a live news feed focusing on specific verticals in communications technology.
Free Flash Bulletin (Newsletter)
All of our signature content pushed directly to your inbox.
Free Access to Podcasts
Access to NMG Media's Podcast Channel featuring thought leaders from all accross the ICT Industry
Pick 3" Verticals
"Pick 3" - Customize your Daily News: The NMG Media Pro Newsletter will give you a tailored and timely news feed that includes the latest articles, interviews and social media posts for your specific verticals. NMG Media's "pick 3" feature allows subscribers to receive news for up to three industry verticals per day, right to your inbox, through NMG Media's customized newsletters.
Executive Interview (Video)
Pro subscribers receive one (1) 4 - 6 minute executive spotlight and will be interviewed by NMG Media's Publisher and professional team with a combined 40 years of on camera and live broadcast experience. Your executive interview will be spotlighted on our homepage and newsletters pushed to our audience of high level decision makers. All executive interviews will be featured in the The Network Media Group's directory.
Live Podcast
NMG Media will invite one guest per day on a live Podcast to be posted on our website and placed on the daily edition newsletter. Pro subscribers will have credit for one guest appearance on a daily podcast on a topic of your choice, to be moderated by NMG Media.
Industry Engagement
Pro subscribers will have access to the NMG Media blog community where industry luminaries will post their thoughts and subscribers may respond or post their own blog, tweet or message. This is a great way to engage with high level industry players.
Access
Access to NMG Media's directory which includes industry leaders in verticals like Smart Cities, Health IT, Industrial IoT, and many more. Just go to our homepage for all of our market coverage.
Event Coverage
Highlight your company's initiatives and innovations during an industry event by participating in high level panel discussions, executive interviews and more.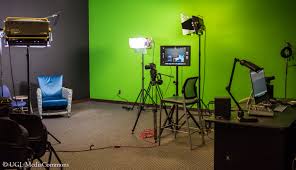 *Event pricing may vary. Please contact The Network Media Group for details. NMG Media will feature your video in post‑event email blasts (marketing deliverables vary by video)
Video Case Study
$16,500 (Subscriber)
$20,000 (Non-Subscriber)
Prices Do Not Include Travel Costs.
An 8- to 12-minute video case study illustrating a product, service or element of your company's technology, application and/or marketing plan. The NMG to manage pre-production, production, post-production and promotion; Your company will receive all raw and edited video footage; The NMG will feature your video in two email blasts.
Podcast Branding
Six Months: $18,000
Yearly: $24,500
The NMG will host and distribute weekly podcasts to our audience on topics in the communications technology industry. Your brand will be prominently displayed on each podcast "invite" for up to a 6 month or 1 year period. All podcasts will be added to our bi-monthly newsletters and posted on BrightTalks web platform with an audience of up to 5 million listeners.
Custom Video Webinar
$10,250 (Subscriber)
$14,000 (Non-Subscriber)
A 20- to 40-minute video webinar filmed at our downtown DC studio or a location of your choice, featuring your company and a customer, vendor or partner. The NMG to manage pre-production, production, post-production and promotion; The NMG will work in consultation with your company on webinar topic, scheduling, script and interview questions; Your company to receive the webinar video link and video embed code for distribution on your company's web platforms; The NMG will feature your video in two weekly email blasts.
Website Banner
Six Months: $8,000
Yearly: $14,500
The NMG will maintain regular programming with high level executives in the communications technology industry. Align your brand with key players in the ICT industry through digital banner branding prominently displayed on our homepage and other pages on the NMG news platform. Ask us about branding on our bi-monthly newsletter and other marketing opportunities to brand your company.
Flash Bulletin (Newsletter) Sponsorship
$4,250 (Non-Exclusive)
$5,500 (Exclusive)
Align your brand with executives in the ICT industry through digital newsletter branding prominently displayed on our Flash Bulletin and other pages on the NMG news platform.
NMG Media is a full service content development distribution web chnnel that covers the communications technology industry with the latest news articles for your platforms.
Print News Article
$2,750 (Up to 1000 word article)
Join NMG Media's podcast series covering topics like Blockchain, Digital Transformation, Virtual reality and much more. Get the NMG experience by linking your brand and solution with some of the most progressive thought leaders in your industry. Just let us know your core business and NMG will do the rest.